Sikirat (Ghana 2024)
27th, Dec 2024 - 2nd, Jan 2025
Embark on an extraordinary journey in Ghana, a land of rich history, vibrant culture, and unforgettable experiences. From the energetic Welcome Dinner to the captivating and concise historical storytelling experience of Accra, each day will be filled with adventure and excitement.
Explore Ghana's first Cocoa farm, learning about the country's lucrative industry and indulging in delicious flavors. Enter Cape Coast Castle, where history echoes. Connect with the strength and honor of the legacy of our ancestors as you step through the doors that once held captive souls. It's a powerful journey of remembrance and reverence. Later, take a free day to unwind and discover Accra at your own pace, before bidding farewell with a breathtaking view at the Farewell Dinner.
Throughout this journey, immerse yourself in Ghana's vibrant nightlife, where you'll dance, laugh, and create lifelong memories. Ghana is more than just a destination; it's a place that offers a wealth of knowledge on African history and an experience that will be talked about for years to come.
Y3 ma wo Akwaaba! (We welcome you!)
Daily Activities
Welcome Dinner & Club Night
Let's kick start our first night with a lot of energy! We will start off with our Sorted Chale special welcome dinner followed by a lit night in one of Accra's most lit bars. Only the strongest survive, are you ready? let's go.
Meals: Welcome Dinner
Accra City Experience & Afrochella
Starting with a tour of some of the most instagrammable locations in Accra (Kwame Nkrumah & Black Star Gate), followed by some drumming lessons at the Accra Art center and great vibes at one of Ghana's biggest annual festivals, Afrochella VIP!
Imagine a massive open-air event with thousands of people from all over the world coming together to enjoy amazing live music performances from talented African artists, dance to Afrobeat rhythms, indulge in mouth-watering local cuisine, and soak up the energetic atmosphere of a truly unique celebration.
Meals: Breakfast and Lunch
Ghana Cocoa Farm Experience
We're heading to the first ever cocoa farm in Ghana and the birthplace of Ghana's burgeoning cocoa industry.An opportunity to learn about one of Ghana's most lucrative industries and enjoy lunch in the middle of nature.
You'll get an up-close look at the process of cultivating cocoa beans, learn about the farm's founder Tetteh Quarshie, and sample some of the best chocolate in the world. Get ready to be amazed by the delicious flavors, rich aromas, and stunning natural beauty of this unique location!
Meals: Breakfast and Lunch
Roads to Ancestors, Elmina Castle and Cape Coast.
Prepare yourselves for a powerful and emotional experience as we visit the Cape Coast Castle in Ghana. This historic site was once a hub of the transatlantic slave trade, and a visit here will give us an opportunity to learn about this dark chapter in history and pay our respects to those who suffered.
Walk through the same doors as our ancestors, feel their spirits, and honor their strength. This is a sacred pilgrimage that will connect you to your history and leave you with a deep appreciation for your heritage.
Meals: Breakfast and Lunch
Free Day & NYE Club Night
It is a free day! Unwind and head out to explore Accra as you prefer. The day is a blank canvas and it is up to you to lay out what you want to do. Afterwards, let's end our night with a countdown and reserved tables at one of Accra's top clubs ( to be selected closer to the date) where we close the curtains on the old year and open that of the new with a bang.
Meals: Breakfast and Lunch
Give Back Session and Farewell Dinner
We've had a blast together, and will wrap the night with a beautiful farewell dinner at one of our favorite locations in Accra with a view of the stunning city. This is see you later, not goodbye.
Departure
We hate to see you go, but we know this isn't goodbye, it's see you later chale!
What's included
Airport Shuttle Bus Service (and daily bus services- ends at 8pm except NYE)
5* Hotel In Accra (Movenpick)
Dinner x3 (Welcome, NYE and Farewell Dinner)
NYE Party with table service
Afrofuture (previously Afrochella) VIP Tickets
Dedicated Sorted Chale Host
Table service @ Welcome Night
Cultural Performance @ Hotel Arrival
What's not Included
International & domestic flights
Insurance and medical requirements.
Any meals and drinks not listed in the included section
Any alcoholic drinks not listed in the included section
Any additional activities and entrances not detailed in the included section
Any hotel spend not included on in the included section
Any additional tips for local community
Payment Plan
| | | |
| --- | --- | --- |
| Date | Plan | Cost |
| 30TH JULY 2023 | Non refundable deposit | $420 |
| 30TH AUGUST 2023 | First Installment | $500 |
| 30TH OCTOBER 2023 | Second Installment | $500 |
| 30TH DECEMBER 2023 | Third Installment | $500 |
| 30TH FEBRUARY 2024 | Fourth Installment | $500 |
| 30TH APRIL 2024 | Fifth Installment | $500 |
| 30TH JUNE 2024 | Final Installment | $500 |
Cancellation Policy
| | |
| --- | --- |
| CANCELLATION TERMS | CANCELLATION CHARGES |
| CANCELLATION ON OR AFTER AUGUST 30TH 2023 | 80% OF REFUNDABLE AMOUNT |
| CANCELLATION ON OR AFTER NOVEMBER 30TH 2023 | 60% OF REFUNDABLE AMOUNT |
| CANCELLATION ON OR AFTER FEBRUARY 30TH 2024 | 40% OF REFUNDABLE AMOUNT |
| CANCELLATION ON OR AFTER MAY 30TH 2024 | 20% OF REFUNDABLE AMOUNT |
| CANCELLATION ON OR AFTER AUGUST 30TH 2024 | NO REFUND |
Accomodation Info
MOVENPICK AMBASSADOR HOTEL 5 STARS. DOUBLE OCCUPANCY - The Movenpick Ambassador Hotel is a luxury hotel located in Accra that offers comfortable and spacious rooms, restaurants, bars, a fitness center and swimming pool. The hotel's restaurants and bars offer a variety of local and international cuisines while the fitness center and the swimming pool provides a relaxing and refreshing place to cool off. Overall, the Movenpick Ambassador Hotel is a luxurious and comfortable hotel in the heart of Accra, offering visitors a convenient location and a wide range of amenities for peace and relaxation.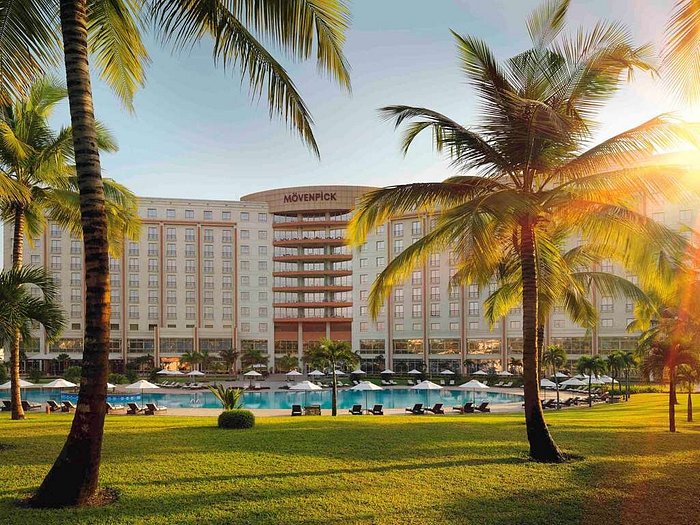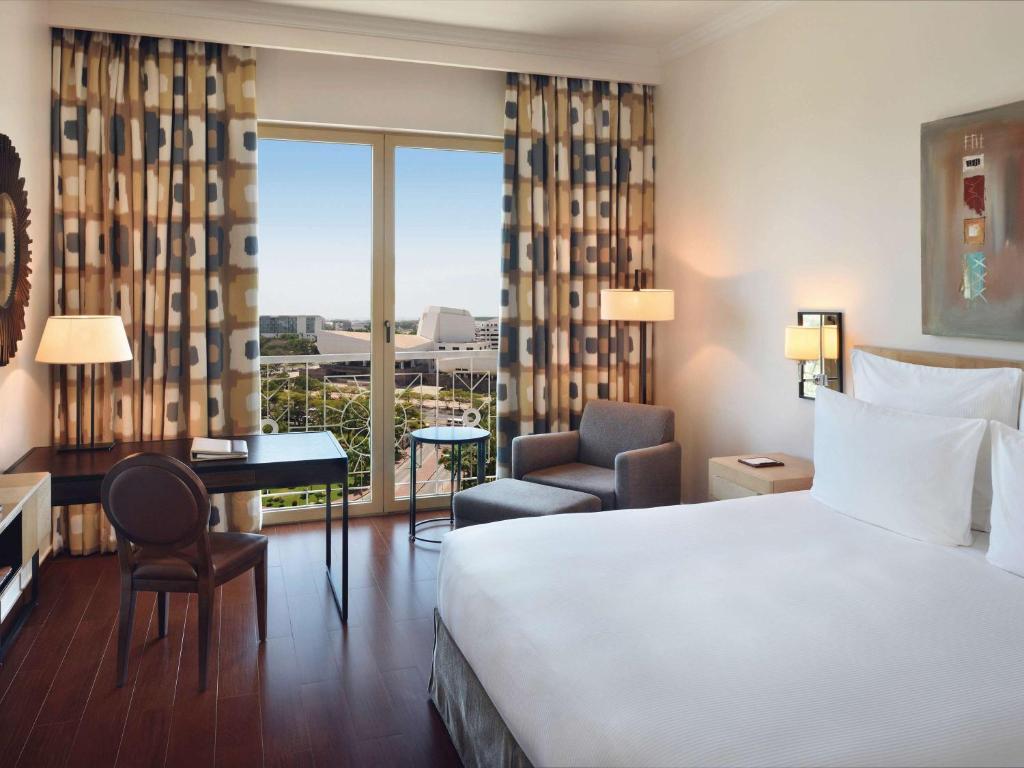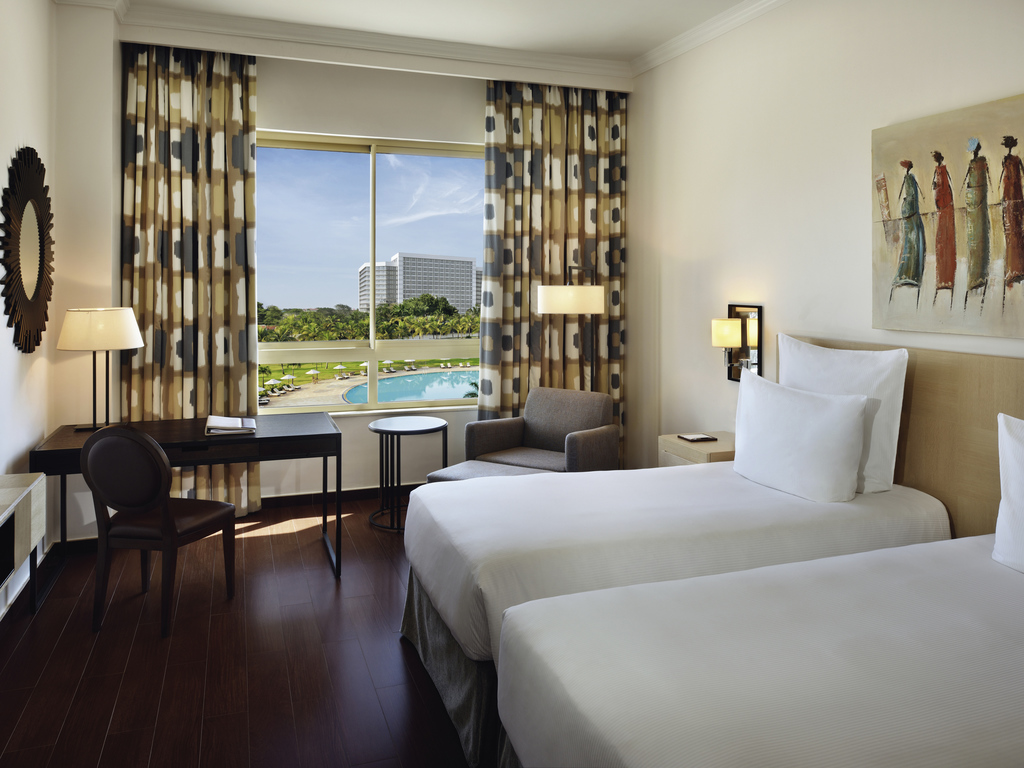 Frequently Asked Questions
Reviews from Past Experiences